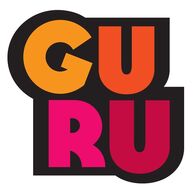 Guru Studio is an animation studio located in Toronto, Ontario in Canada. It was founded in 2000.
The company has created itself an admirable portfolio throughout the years. In 2001, Guru Studio made prize-winning shorts for Teletoon, with 2011 marking the year the studio created its first original production: Justin Time. Guru Studio also can claim work on The Backyardigans for Nelvana/Nick Jr, Babar and The Adventures of Badou for Nelvana/Treehouse and Mudpit for Cookie Jar/Teletoon.
Work on Ever After High
Since early 2013, Guru Studio has been the company creating Mattel's Ever After High cartoon series. The company's choice of visual style is loosely based on the profile art of the toys, rather than the toys themselves.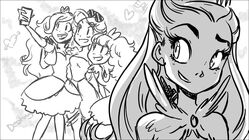 After receiving the voice recording and script, the Guru team took over the entire production process including the design, background, storyboard, animation, compositing, lighting, mixing, scoring, and sound design. The detailed layouts and vibrant painting are done in Photoshop while the rigs, props, posing and the animation passes were created using harmony.
Main team
Frank Falcone, the President and Creative Director at Guru, oversees the delivery of all work and is supported by Mary Bredin (VP Development and Acquisitions) and Amy Robson (VP Production). Brandon Scott, the show's director, manages the creative team that includes an assistant director, a technical director, and two animation directors.
External links